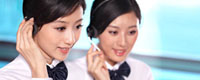 Tel: +86-750-8819983
E-mail: info@sunway-ele.com
Add: No. 65, 67, Heshan Industrial Town, Shaping town, Heshan city, China
Skype: hssunway2@163.com



Product name : Ice Cream Maker KWG-107B

Product No. : WG-107B
Details:
Ice Cream MakerK WG-107B
1. Power : 220-240V,50-60H 50W
3. Detachable excellent quality food contact Grade Aluminum container, durable, safe to contact with food
4. Suitable for making icecream, frozen yogurt,Fruit Sorbet, Tomato and Basil Sorbet and so on.
5. 17 hours before operation in refrigerator and then 30-40 minutes finishing cream
6. Large spout to fill food stuff during operating
7. Disassembly components design: Warm water and mild detergent can be used on all detachable non-electric parts
8. Computerize switch and time reset.
9. CE / GS / ROHS /EMC/ CB/ ETL Approval