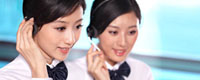 Tel: +86-750-8819983
E-mail: info@sunway-ele.com
Add: No. 65, 67, Heshan Industrial Town, Shaping town, Heshan city, China
Skype: hssunway2@163.com



we will attend Hong Kong electronics fair 2017, which is the world famous exhibition fair, include the home appliance, kitchen appliance, etc.
Details, pls touch us.
鹤山凯维电器实业有限公司
地址Add:鹤山市沙坪镇镇南工业城68号
Sunway Electric Manufacture(He Shan) Co. Ltd.
Add: No. 65, 67, Heshan Industrial Town, Shaping town, Heshan city, Guangdong
Tel:+86-750-8819983 | Fax: +86-750-8819993 |